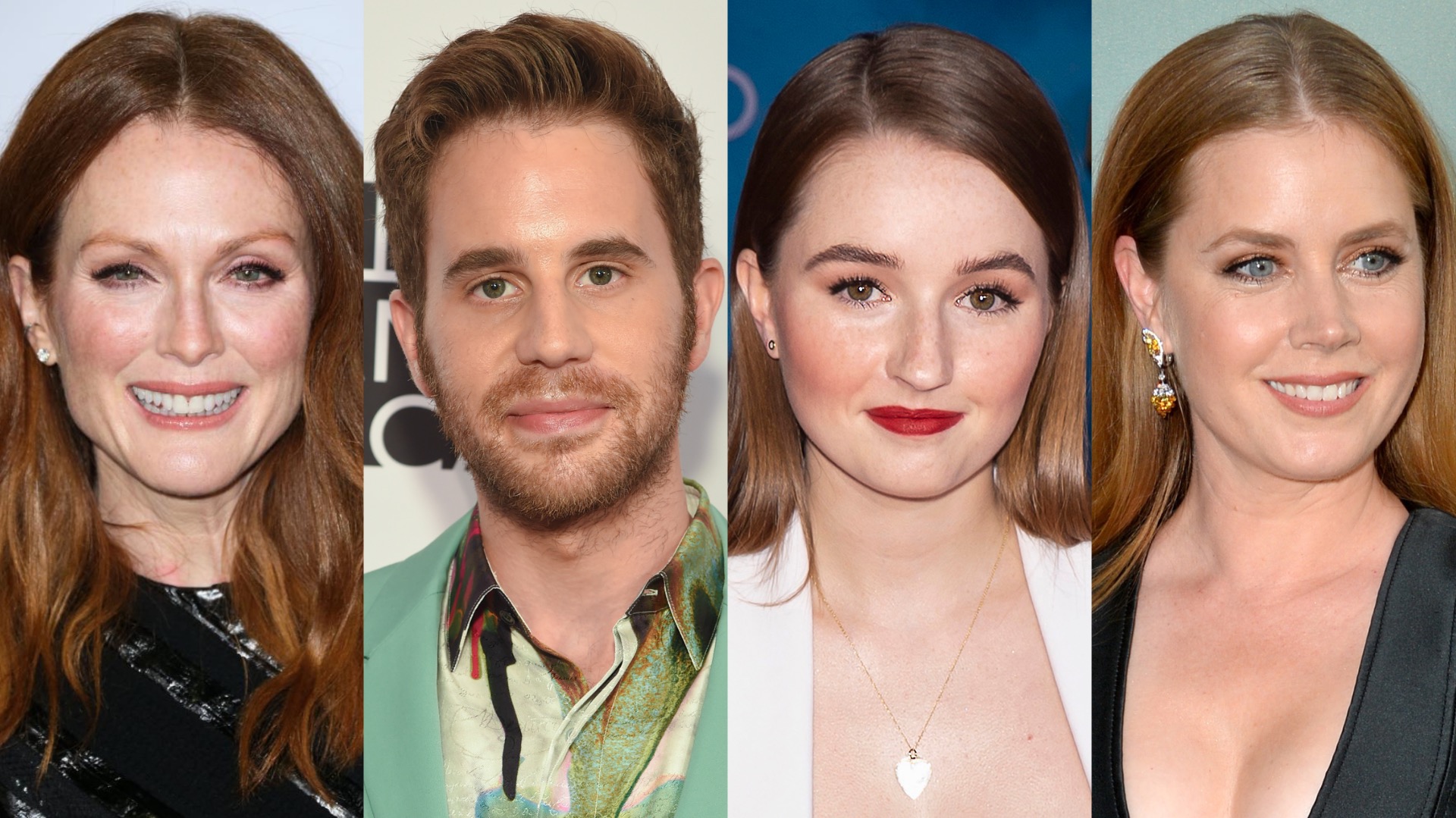 'Dear Evan Hansen' Full Movie Cast Announced
After Amy Adams was announced to join the cast of the Dear Evan Hansen movie a few days ago, another Hollywood A-lister, Julianne Moore, has come on board to complete the cast
Variety reports that the Oscar-winning actress will be playing Heidi Hansen, the mother of the titular character. The role was portrayed on the stage by Rachel Bay Jones for which she won a Tony Award.
Dear Evan Hansen follows the story of a young man struggling with social anxiety and who gets unintentionally caught up in an elaborate deception when the family of a classmate who committed suicide mistakes one of Hansen's letters as their son's suicide note. As Hansen finds the love and acceptance he has yearned for, he feels conflicted about telling the family the truth.
The musical opened on Broadway in 2016 and was nominated for nine Tonys and won five including best musical, best actor, best featured actress, and best score.
Ben Platt will reprise the role of Evan Hansen, which he originated on Broadway and for which he won a Tony Award. The rest of the confirmed cast is as follows: Julianne Moore as Heidi Hansen, Amy Adams as Cynthia Murphy, Kaitlyn Dever as Zoe Murphy, Colton Ryan as Connor Murphy, Danny Pino as Larry Murphy, Nik Dodani as Jared Kleinman, and Amandla Stenberg as Alana Beck. 
Alana's role will be expanded from the stage production and Stenberg will be performing a new original song composed specifically for the film. Stenberg is collaborating with songwriting duo Benj Pasek and Justin Paul on the song. 
Universal acquired the film rights in 2018. Stephen Chbosky (Wonder) will be directing the film and Steven Levenson, who wrote the book for the musical, will be penning the script. Benj Pasek and Justin Paul (La La Land, The Greatest Showman), who wrote the music for the show, will also serve as executive producers. Marc Platt (La La Land) and Adam Siegel will produce the film for Marc Platt Productions. Universal's senior vice president of production Sara Scott and director of development Lexi Barta will oversee production on behalf of the studio.
Comments