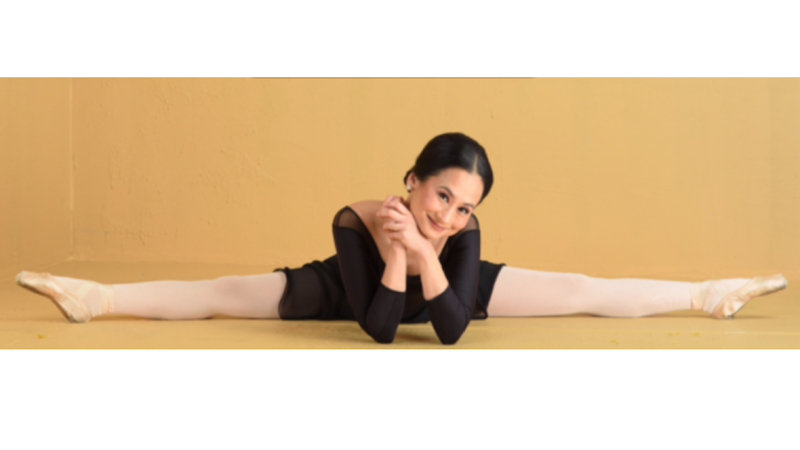 Dancers Conduct Free Online Classes
The Philippine dance community refuses to let the coronavirus crisis stop them from practicing their art. While most of the country is in lockdown, many dancers are conducting classes online to share their talents and to keep everyone moving and grooving.
The classes are conducted on FaceBook, Instagram, and other platforms and they cover a diverse range of genres including ballet, contemporary, hiphop, and jazz in different levels. Some teachers are also conducting fitness sessions like zumba and other workouts. The community is tracking these sessions with the hashtag #lestdancethisvirusout 
Here is a list of dance teachers and their respective dance genre. Check out their FB or IG pages for more details on their schedules.
Teacher Lisa Macuja-Elizalde FB/IG – Ballet Fitness
Teacher PJ Rebullida FB/IG and Galaw.Co Dance Theater FB/IG –  Ballet and Contemporary
Teacher Lina Ishii FB/IG – Ballet
Teacher Corinne Siniguian FB/IG– Horton
Teacher Karmela Jabla FB/IG – Ballet
Teacher Deborah Lynn Espiritu Afuang FB/IG – Workout/Fitness
Steps Dance Studio FB/IG:
Teacher Jeffrey Floyd Suico Espejo – Ballet
Teacher Jun Saagundo FB – Modern
Teacher Perry Sevidal FB/IG – Ballet Barre
RDC Pampanga (Rhythm and Dance Center) FB with Teacher Loby Pimentel- Ballet
Beast House Pole and Aerial Dance Studio FB with Teacher Mec Jornacion – Fitness
Teacher Kristel De Catalina FB/IG – Back Flexibility
Academy One Music and Dance Center FB with Teacher Pamela Asprer Espejo FB – Ballet
The Addlib Dance Studio FB with Teacher Macki Pineda FB – Hiphop
Teacher Les Paul Encinas Sañez FB – Hiphop
Teacher Peter Alcedo Jr. IG – Jazz
Polecats Manila with Teacher Kayleen Ortiz – Fitness
Fame Artists' Studio FB – Fitness
Groove Central Dance Studio FB
Teacher Khiim Kay's FB – Basic Ballet
Teacher Cath Quintos FB/IG – Basic Jazz via Zoom
SayaWW with Joy Cancio Page FB – Zumba
Teacher Rhea Dumdum Bautista FB – Adult Ballet and Ballet Barre
Teacher Alvin W Collantes IG
Teacher Marielle Alonzo Thomas
Teacher Prince and Teacher Madelle Paltu-ob FB/IG
Teacher Clarissa Mijares IG – Ballet for kids
Two levels: 
Baby Ballet

Ballet Barre for Elementary and Intermediate/Adult Beginners.
Teacher Rhosam Sickledsam Villareal Prudenciado Jr. FB – Contemporary Dance
With so many options to choose from, you can spend the quarantine days getting fit, learning new skills, and having fun. Clearly, the arts community is the gift that keeps on giving.
Comments