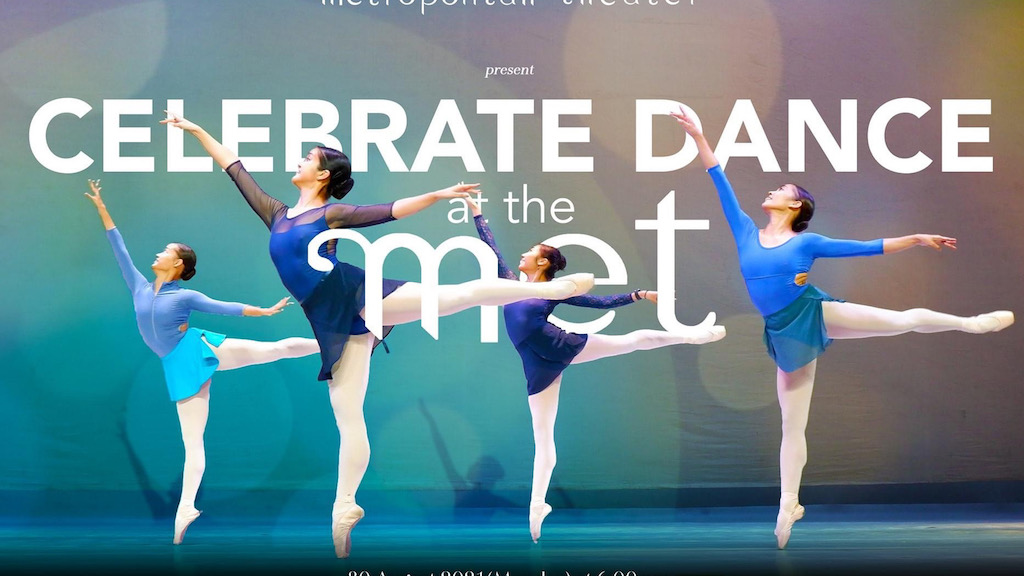 'Dance at the MET' Show to Stream
Dance at the MET, a production filmed straight from the newly restored Metropolitan Theater, is streaming tonight at 6pm.
MET, through its Artistic Director and Artistic Committee Chair Arsenio J. Lizaso, also National Commission on Culture and the Arts (NCCA) Chairperson and President of Cultural Center of the Philippines (CCP), with NCCA Executive Director Al Ryan Alejandre and Alice Reyes, National Artist for Dance, and the artists from The CCP's Professional Dance Support Program, collaborate to bring this production to our screens.
Under the guidance of dancer-choreographer Ronelson Yadao and with the direction of Nonoy Froilan, together with lighting designer Katsch Catoy, the production will feature three dances shot specifically for digital audiences.
The program includes "Bluejays," an excerpt from Alice Reyes' Cinderella; Kun-Yang Lin's "Moon,", and Ronelson Yadao's "Sama-Sama", which is accompanied by the score of National Artist for Music Ryan Cayabyab.
"It has been so exhilarating to work with the MET team, led by Theater Director Aaron Veloso and bring this special performance to you in your homes," says Alice Reyes. "I join MET Artistic Director Nick Lizaso, and all involved in this production, in inviting everyone to come 'Celebrate Dance at the MET' with us on August 30th."
Dance at the MET will stream at 6pm tonight on The Metropolitan Theatre's Facebook page.
Comments