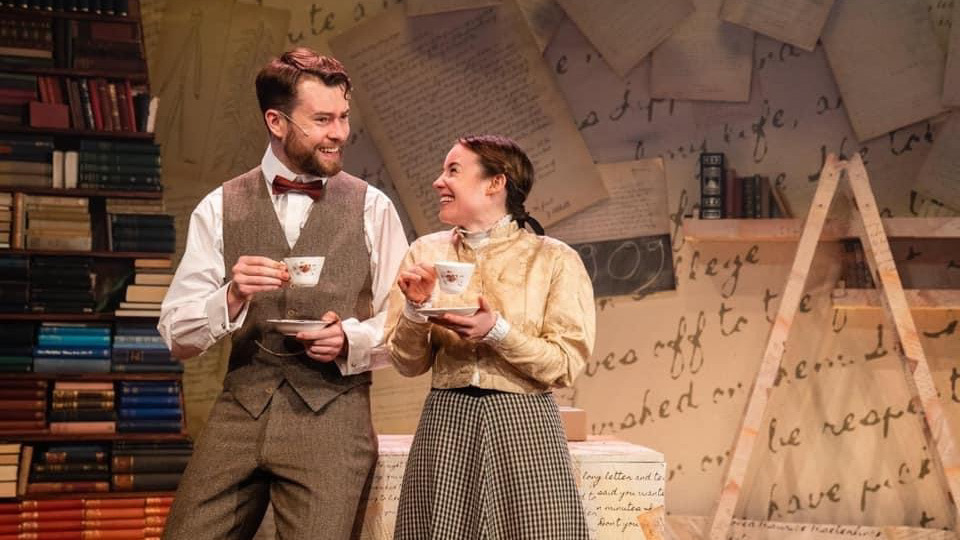 'Daddy Long Legs' Musical to Stream
The UK's Barn Theatre will be streaming its production of Daddy Long Legs the musical this February.
Based on the classic 1912 novel by Jean Webster, Daddy Long Legs follows the adventures of Jerusha "Judy" Abbott, an orphan who is sent to college by a mysterious benefactor. A talented writer, Jerusha is tasked to regularly send letters to her benefactor, known only as "John Smith," to keep him updated on the progress of her education. When she catches a glimpse of his shadow, she decides to nickname him "Daddy Long Legs" because of his tall and thin figure. 
Meanwhile, young philanthropist Jervis Pendleton, the mysterious benefactor, enjoys receiving the letters from Jerusha, and gradually develops feelings for her. In the succeeding years, their lives collide as Jerusha continues to share her innermost thoughts and feelings through their correspondence, and they both realize the importance of education, imagination, and love.
The musical, with music and lyrics by Paul Gordon and book by John Caird, opened on the West End in 2012 and then Off-Broadway in 2015. The Barn Theatre staged their production from October to November 2019.
The show stars Rebecca Jayne-Davies as Jerusha Abbott and Ryan Bennett as Jervis Pendleton.
The production is directed by Kirstie Davis, with set and costume design by Gregor Donnelly, musical direction by Charlie Ingles, lighting design by Sam Rowcliffe-Tanner, and sound design by Harry Smith. 
Daddy Long Legs will stream from February 12 to 21, 2021.
Tickets cost £12. Click here for tickets and more details.
Check out the trailer for the 2019 production below:
UPDATE, 2/14/21: According to WhatsOnStage,com. the Barn Theatre's production has been pulled. Instead, Irish theater company, Boulevard Productions, will be streaming their version of Daddy Long Legs via the stream.theatre platform from March 8 to 14.
Comments