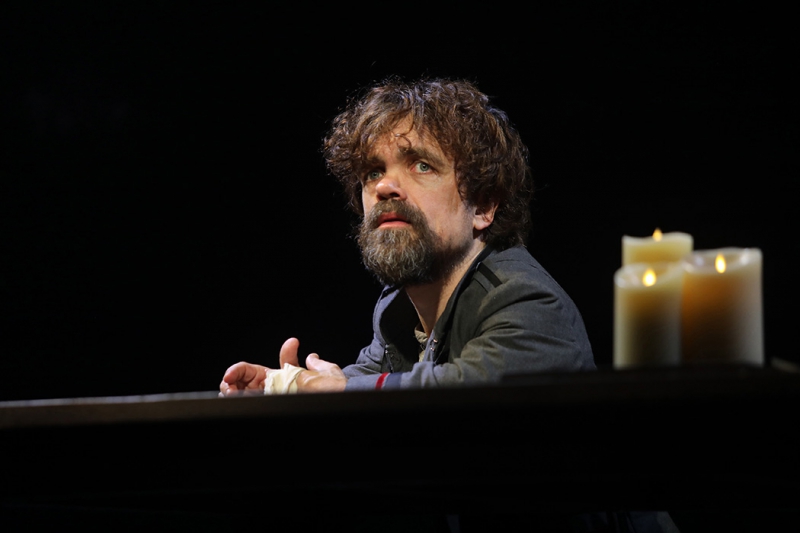 'Cyrano' Musical Film to Star Peter Dinklage
Game of Thrones star Peter Dinklage is teaming up with Pride and Prejudice director Joe Wright for a movie version of the musical play Cyrano. 
According to a report by Deadline, MGM has acquired the rights for the film adaptation of the musical. Dinklage will portray the title character while Haley Bennett (The Magnificent Seven) will play the female lead, Roxanne. Both will be reprising their roles from the stage production's 2018 run at the Goodspeed Opera House's Terris Theatre. Wright will direct while Tim Bevan, Eric Fellner, and Guy Heeley will produce the film. Other members of the cast include Brian Tyree Henry (Atlanta) and Ben Mendelsohn (The Outsider).
Cyrano the musical was written by veteran director, writer, and stage actress Erica Schmidt (also Dinklage's wife) and was adapted from Edmond Rostand's Cyrano de Bergerac. Schmidt wrote the libretto with music and lyrics by The National's Aaron Dessner, Bryce Dessner, and Matt Berninger, and Carin Besser. The musical also played Off Broadway last year at the Daryl Roth Theatre.
Cyrano tells the story of a soldier in the French army who is a talented poet and musician with a distinctively large nose. Burdened by self-consciousness because of his unusual appearance, he is unable to express his love for the lady Roxanne. He decides to write her love letters under the guise of a young, handsome soldier named Christian, and various romantic complications ensue.
Comments