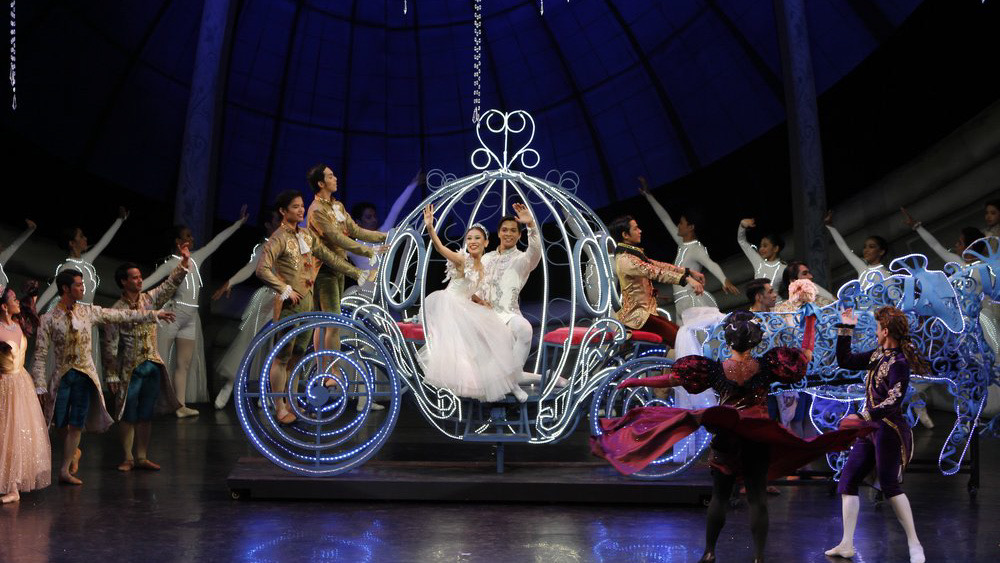 'Cinderella' by Ballet Manila to be Staged this December
Lisa Macuja Elizalde's Cinderella will return to the stage this Christmas season.
Choreographed by Lisa Macuja-Elizalde, with additional choreography by Osias Barroso, the ballet features music by Prokofiev, Rodgers & Hammerstein, O. Wallace, M. David, P.J. Smith. Al Hoffman, and J. Livingstone.
The show stars Abigail Oliveiro Sumaylo as Cinderella, Mark Sumaylo as Prince, Wenny Halim as Fairy Godmother, John Balagot as Stepmother, Pia Dames and Marinette Franco as Stepsisters, Shaira Comeros as the Scandanavian Princess, Pearl Dames as the Mediterranean Princess, Joshua Enciso as the King / Dancing Master, and Romeo Peralta as the Duke.
Cinderella is the second of two special shows (preceded by Rise! last October) before the company officially begins its 25th performance season next year. The production previously streamed live for free last year, and was first staged in 2016 and again in 2018.
The show will be staged from December 25 to 30 at 4:00 PM in Aliw Theater. You can buy tickets at the Aliw Theater lobby or at Ticketworld.
Comments