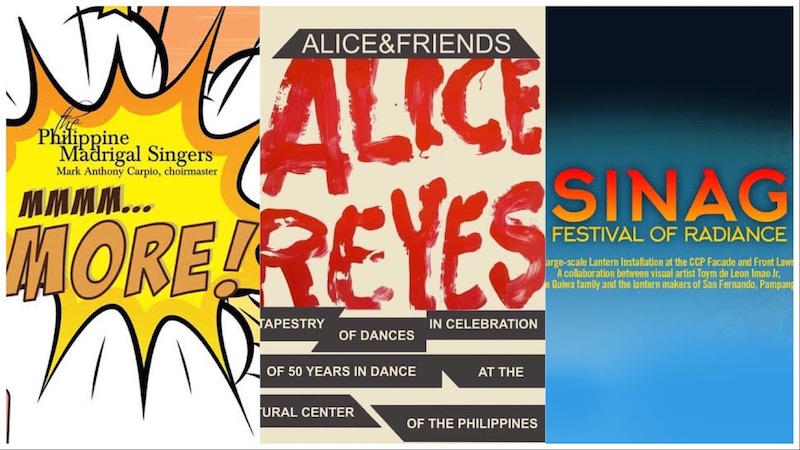 CCP Releases Recordings of its Shows through CCP Online
In light of the enhanced community quarantine, the Cultural Center of the Philippines (CCP) will be making some of its shows available online.
Called CCP Online, the initiative will be bringing HD and archival recordings in theater, dance, visual arts, film, literary, and workshop events from CCP's Cultural Content Digital Archives to audiences online.
Bulawan: CCP's 50th Anniversary Gala Concert was the show that launched the series last April 12. It will be followed by Sinag: Festival of Radiance on April 14, 3pm, Alice & Friends: A Tapestry of Dances in Celebration of 50 Years in Dance on April 17, 3pm, and Philippine Madrigal Singers: MMMM..More! on April 20, 3pm.
All shows will be available on CCP's YouTube channel for one week.
Comments