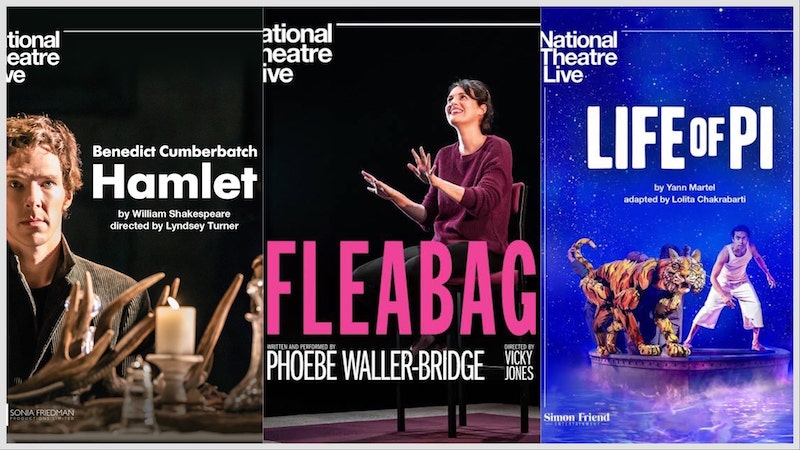 CCP National Theatre Live Adds More Cinema Screenings
As previously reported, the CCP, in partnership with National Theatre Live and the Ayala Malls Cinemas, brings 9 British productions exclusively to the Ayala Malls Cinemas from September 26, 2023 to May 28, 2024.
Due to public demand, the CCP and the Ayala Malls Cinemas have added more screenings to the first season of CCP National Theatre Live (CCP NTL)'s existing roster.
The filmed Olivier Award-winning stage adaptation of Yann Martel's Life of Pi, which was broadcast last September 26 as the program's season opener, will have a re-run on December 19, with a back-to-back screening of William Shakespeare's Much Ado About Nothing.
"It has been our mandate to bring new experiences to Filipino people, to have that cultural exchange to widen our perspective and create new conversations. Bringing the National Theatre Live shows here is a very cost-effective way to bring the best of British theater here in the country," said CCP Vice President and Artistic Director Dennis Marasigan.
Fleabag, which was initially slated to be broadcast on February 27, 2024, will now be broadcast on October 31, 2023 as CCP NTL's second installment. Frankenstein, which was initially slated for October 31, will now take the place of Fleabag's original schedule next year.
Because the October 31, 2023 5:30pm and 8pm screenings at Greenbelt 3, Cinema 1 have already sold out, the CCP and Ayala Malls Cinemas have opened another cinema at Greenbelt 3, Cinema 2 for 2 more screenings at 6pm and 8pm on the same date.
Starting from Anton Chekhov's The Seagull, the CCP NTL's third installment, there will be two screenings for each featured production at 6pm and 8pm.
"We have intentionally adjusted the screening schedule for audiences who would be coming out from their workplaces at 5pm. We take into consideration the rush hour traffic around that time," shared Marasigan.
Other shows in the roster include The Crucible, Othello, King Lear, and Hamlet, all filmed live in high definition. NTL films their plays in front of live theater audiences but optimized for the big screen and made accessible to theater fans across the globe.
The regular ticket price is at ₱250.00 while the special ticket price for students is at ₱150.00. Tickets are sold via sureseats.com.
To get the latest updates on CCP National Theatre Live, follow the official CCP social media accounts on Facebook, Twitter, Instagram, TikTok, and YouTube.
Comments