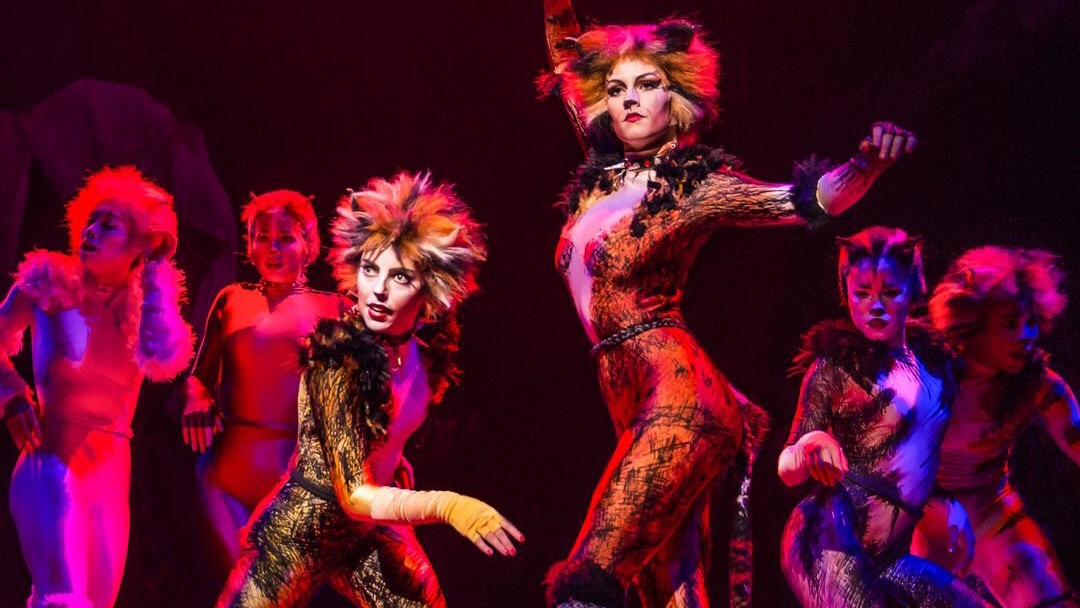 "Cats" Musical will Stream Online this Weekend
The Evening Standard reports that Cats is the next Andrew Lloyd Webber musical that will be streaming online!
The show will feature the 1998 production starring Elaine Paige as Grizabella, John Mills as Gus, John Partridge as Rum Tum Tugger, Jacob Brent as Mistoffelees, and Jason Gardiner as Alonzo.
Based on T. S. Eliot's Old Possum's Book of Practical Cats, the show features a group of cats called The Jellicles who come out and celebrate the Jellicle Ball. The show opened on the West End in 1981 and then on Broadway in 1982. It won a number of awards, including Best Musical at the Olivier Awards and the Tony Awards.
An international touring production was most recently staged at The Theatre at Solaire in 2019 featuring Joanna Ampil as Grizabella. A Tom Hooper-directed movie musical featuring Jennifer Hudson as Grizabella was also released last year.
Cats is the seventh Andrew Lloyd Webber production that will be made available online. It is preceded by the 2000 production of Joseph and the Amazing Technicolor Dreamcoat, the 2012 production of Jesus Christ Superstar, the 2011 production of The Phantom of the Opera at the Royal Albert Hall, the 2011 Australian production of Love Never Dies, Andrew Lloyd Webber's 50th birthday tribute concert, and By Jeeves.
Just like the shows prior to it, Cats will be streaming from The Shows Must Go On YouTube channel for 48 hours, beginning on May 15, 7pm UK time (May 16, 2AM local Philippine time).
Comments