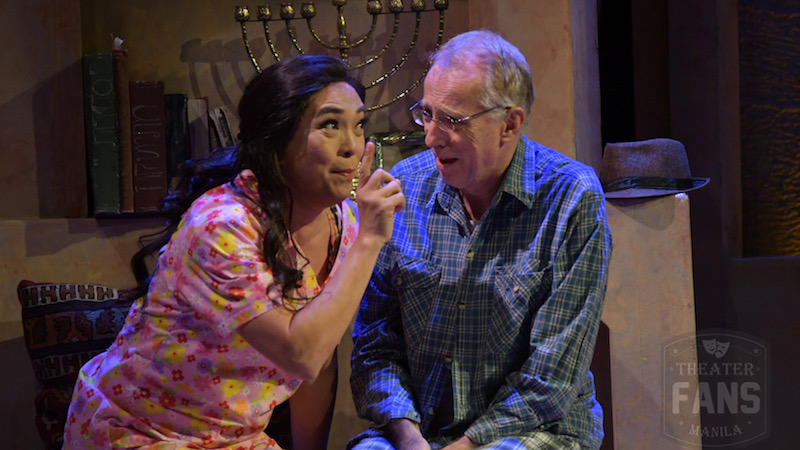 "Care Divas" Musical to Stream Again
The 2017 production of PETA's original musical, Care Divas, is returning to stream online once again from March 5-6, 2021. It most recently streamed last November 27 to December 7, 2020 as part of the company's digital festival, K.E.-POP: Kalinangan Ensemble-Performers Overcoming a Pandemic.
Care Divas is a musical drama about five transgender Overseas Filipino Workers in Israel who work as care givers in the morning and transform into glamorous drag queen performers at night. While desperate to make ends meet, they also struggle to search for acceptance in a foreign land. The show is written by Liza Magtoto and directed by Maribel Legarda, with music, lyrics, and composition by Vincent A. DeJesus.
The musical first ran at the PETA Theater Center in 2011. It was most recently staged for two runs in 2017, the first run from February 3 to March 19, and the second from June 24 to July 30, as part of the company's 50th anniversary celebration.
The streaming cast features Melvin Lee, Vincent De Jesus, Ricci Chan, Dudz Teraña, Buddy Caramat, Paul Holme, Gold Villar-Lim, and Myke Salomon. You can buy tickets at ticket2me.net for P220. You can use the promo code TODAHRABAH until February 24 for a P50 discount.
The upcoming limited run is part of PETA's Click and Play Stream Series for 2021.

Update, 2/19/2021, 6:48pm: The streaming dates have been updated, from March 5-7 to March 5-6.
Update, 2/20/2021, 7:30pm: A promo code to stream Care Divas has been added to the article.
Comments