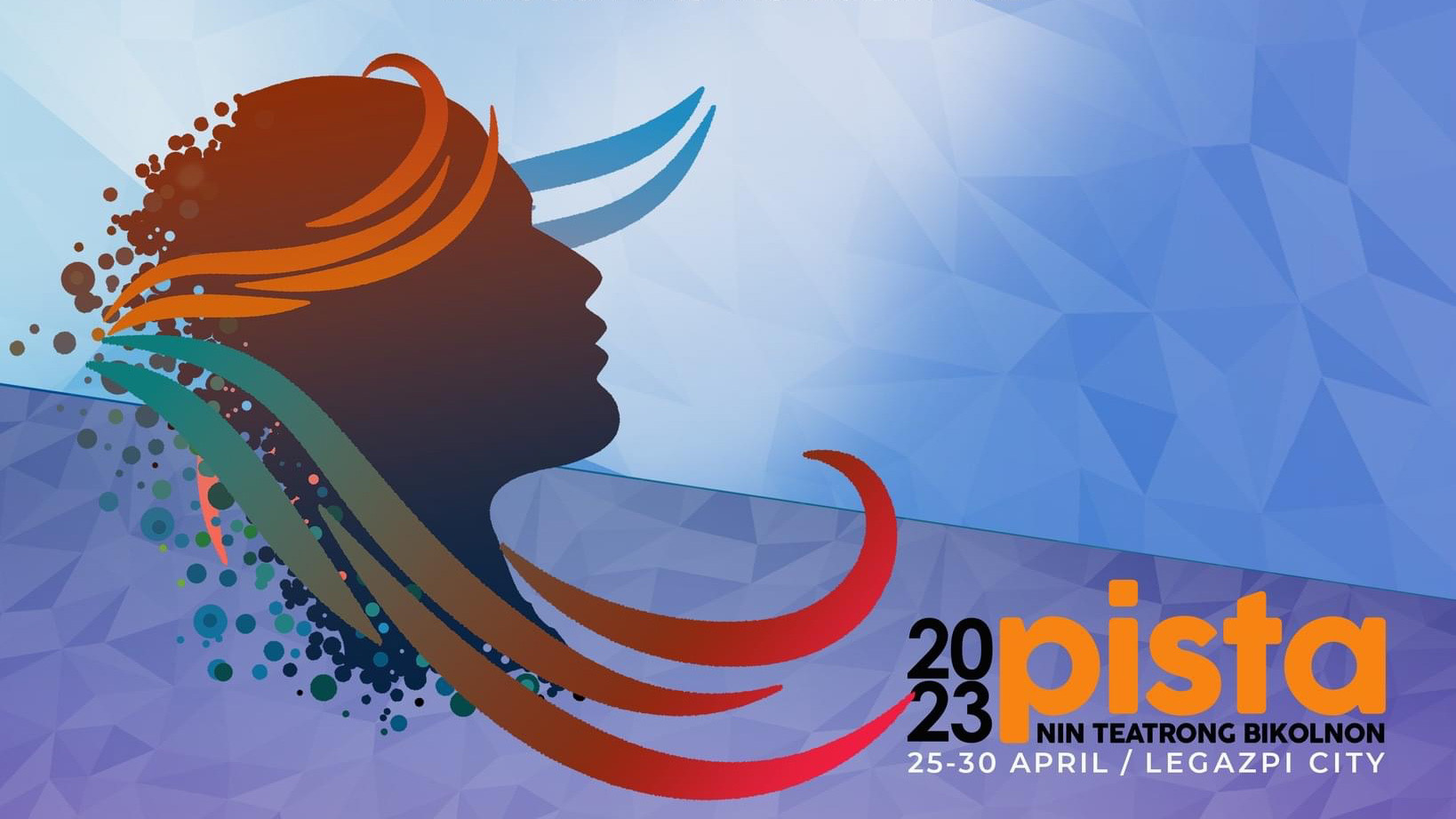 Bikol Theater Festival 'Pista 2023' to be Staged this April
Pista Nin Teatrong Bikolnon 2023, a regional Bikol theater festival, is set to run from April 28 to 29 in Cinema 4, Ayala Malls Legazpi.
The festival is a a convergence of different community and academe-based theater companies in Bikol, with some groups joining from outside the region. With the theme DÁNAY/ Creating Visions of Freedom, it is a venue to reassess, reimagine, and celebrate various views and visions of personal, socio-political, and cultural freedoms. PISTA aims to continuously and consistently provide platforms to celebrate outstanding theater productions in the region, and acclaim theater's being persistent and insistent amidst crises.
There are 6 sets of theater performances (Set A to F) in total. Admission price for each set it P100. You can find the schedule of events below.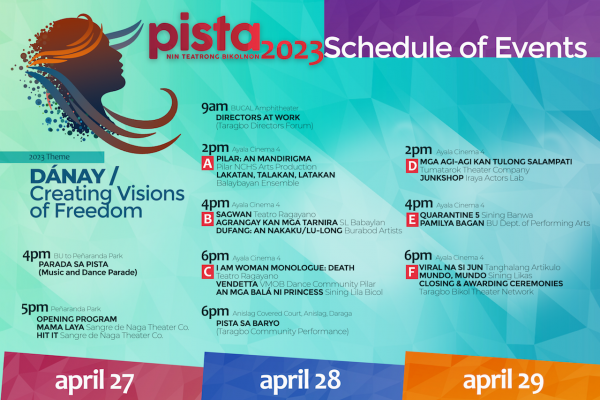 For more information about the festival, visit the group's Facebook page.
Comments