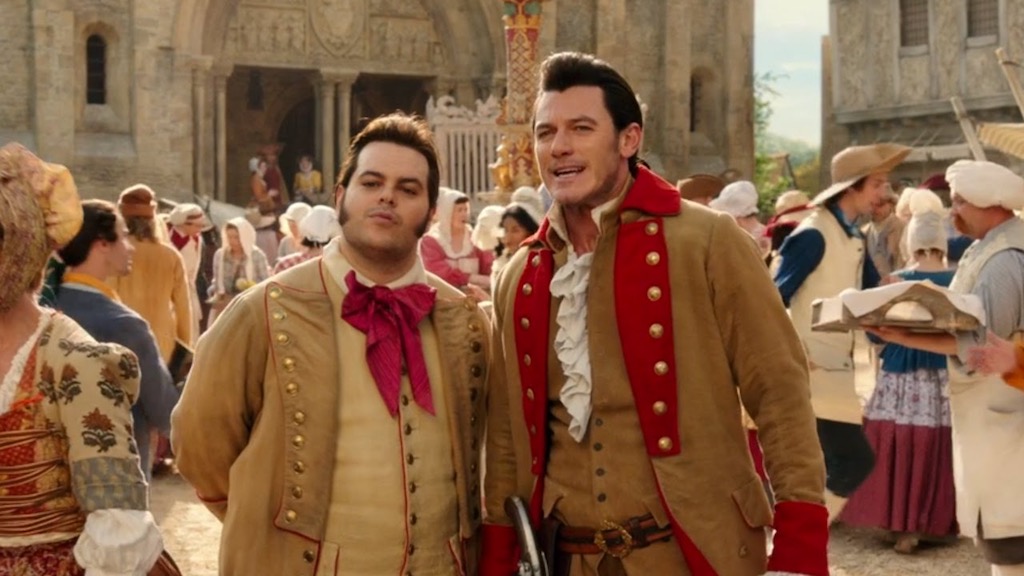 "Beauty and the Beast" Musical Prequel Show Announced
Gaston and Lefou are getting their own spinoff TV series!
According to The Hollywood Reporter, Disney+ is developing a follow-up to its live-action adaptation of Beauty of the Beast, focusing on the characters of arrogant hunter Gaston and his loyal companion, Lefou, before the events of the film.
The 2017 film starred Emma Watson (Harry Potter) as Belle and Dan Stevens (Downton Abbey) as the Beast. The film grossed over $1 billion at the box office.
Luke Evans (The Hobbit) and Josh Gad (Frozen) will be reprising their roles as Gaston and Lefou, respectively, for the live-action series. Once Upon a Time creators Eddy Kitsis and Adam Horowitz will serve as showrunners alongside Gad. 
The upcoming limited series will be a six-episode musical event with music by Alan Menken himself. No details have been revealed about who will be providing the lyrics for the songs as Howard Ashman, the original lyricist of Beauty and the Beast, passed away before the animated film even premiered. His story has been chronicled in a documentary entitled Howard which will premiere on Disney+ on August 7.
In a recent interview with Variety celebrating the composer's achieving the prestigious EGOT status, Menken also revealed that the title of the series will be Little Town, a reference to the lyrics of the opening number of Beauty and the Beast, "Belle." The song opens with the following lines:
"Little town
It's a quiet village
Every day
Like the one before
Little town
Full of little people
Waking up to say
Bonjour!"
There have been no details revealed about when the show will begin production given the current challenges faced by the entertainment industry.
Comments