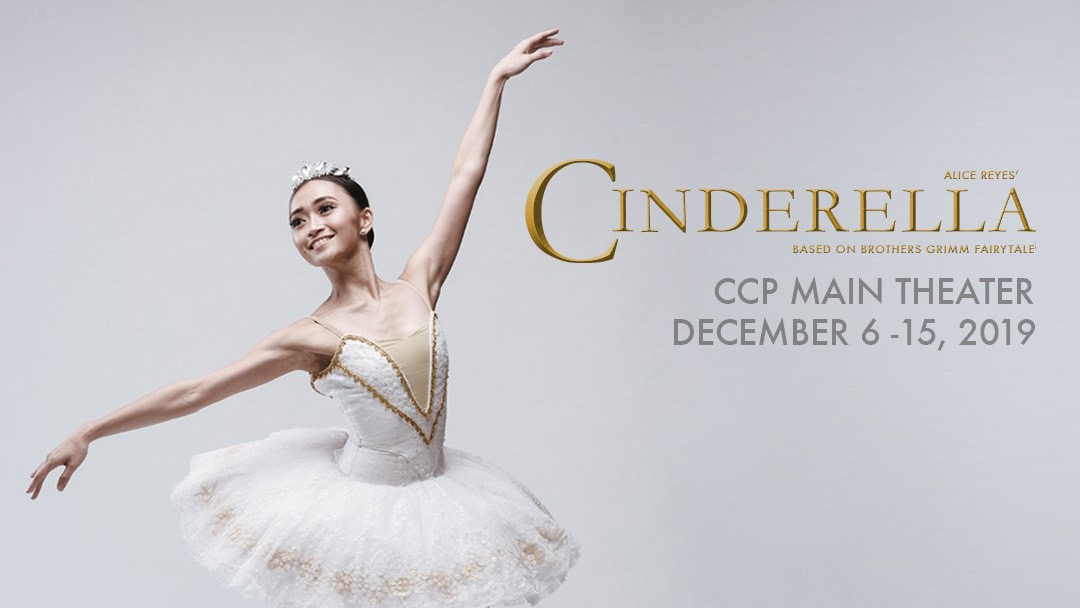 Ballet Philippines Stages "Cinderella" this December
Ballet Philippines is set to stage Cinderella this December 6-15 at the CCP Main Theater.
The show is choreographed and directed by National Artist and Artistic Director Alice Reyes, with the musical score of Pyotr Ilyich Tchaikovsky specially arranged by National Artist for Music Francisco Feliciano, and set and costumes designed by the late National Artist Salvador Bernal. The ballet will be mounted by Nonoy Froilan, Ballet Philippines' premier danseur for the past three decades.
Reyes takes the fairy tale written in 1812 by the German Grimm brothers Jacob and Wilhel and recreates it anew while remaining true to the story's essence: that there is might and strength in kindness, great power in forgiveness, and that one must never give up on their dreams.
Guest artist Liza de la Fuente, a trailblazer in dance for the last 25 years and Founding Member of the Association of Ballet Academies, and Philippines and Australian-based guest artist Novy Bereber, one of the country's leading choreographers of his generation, will both be playing the Widow Brunhilda.
Another guest artist, Mario Esperanza, will be taking on the role of Prime Minister. Bereber and Esperanza are former company members of Ballet Philippines.
Two matinee shows will be narrated by Liliane "Tats" Rejante Manahan, a surface decorator/restorer for wall paintings involved in advocacy work for built heritage preservation as Chairperson of the Heritage Conservation Society and representative of the International Council on Monuments and Sites on National Commission for Culture and the Arts' National Commission on Monuments and Sites. She became a director, writer, and producer from the mid 70's up to the late 80's, and currently, she is a contributor to the Philippine Daily Inquirer and other publications. Her involvement in dance history serves as proof of her unwavering support for dance and the arts.
Monica Gana and Katrene San Miguel will be playing the titular role, while Ronelson Yadao and Earl John Arisola will be playing the role of Prince Charming. Denise Parungao and Jemima Reyes will be taking on roles of the Ugly Stepsisters, with guest artist de la Fuente as their mother Brunhilda. Victor Maguad and Eugene Obille will be dancing the roles of Griselda and Prunella, with Bereber as Brunhilda.
Choreographer Alice Reyes shares, "Originally, I stayed away from casting male dancers in these roles as that was done so successfully by Frederick Ashton for the Sadler Wells Ballet—and I wanted to feature the comedic talents of our company members then—Edna Vida, Malu Rivera, and Hazel Sabas. Today, we have such a strong array of male and female dancers with incredible talent and tremendous technical skills." She adds, "Why not take this opportunity to challenge the dancers—both female and male, to take on roles that demand so much more than the usual roles they have already done, with a completely different set of acting skills that can only deepen their own artistry." 
Alice Reyes first choreographed and directed Cinderella in 1981 for Ballet Philippines with lead dancers Maricar Drilon, Gina Mariano, Cecile Sicangco, Nonoy Froilan, Robert Medina, and Brando Miranda. Cinderella is the third offering for the company's 50th season.
You can buy tickets HERE.
Comments