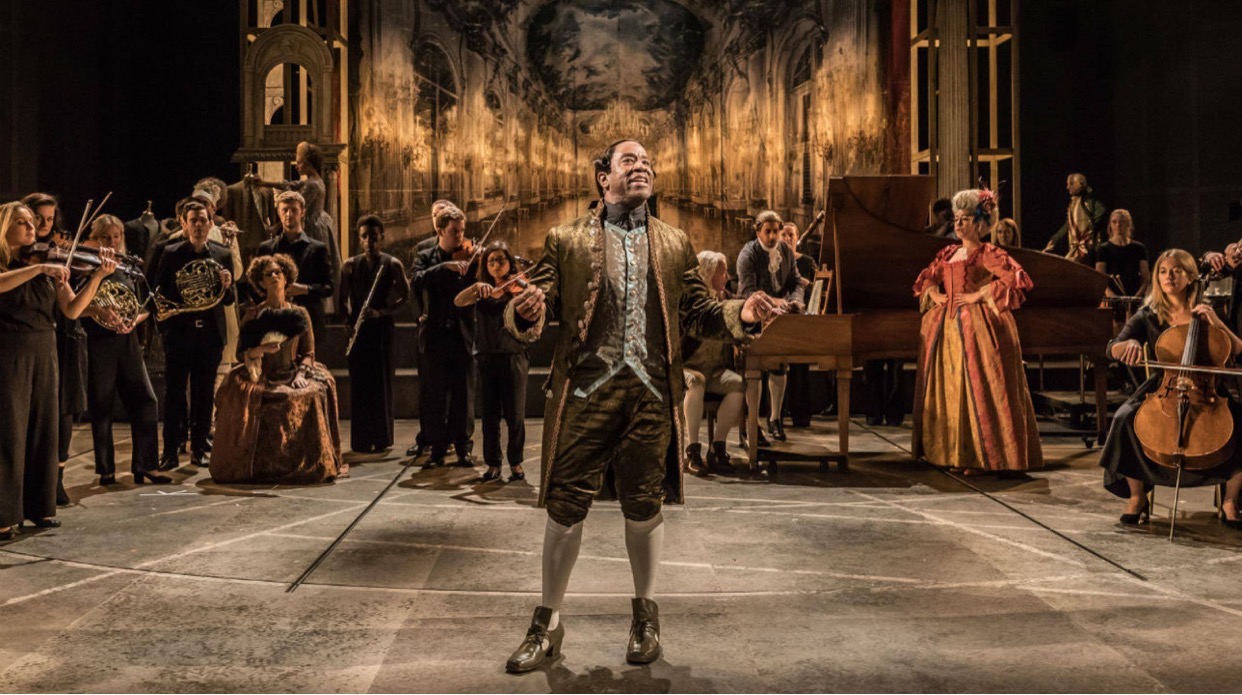 'Amadeus' to Stream Online
Peter Shaffer's Amadeus tackles the tortuous rivalry between Antonio Salieri and Wolfgang Amadeus Mozart and the struggle to achieve genius in spite of mediocrity.
The play will be streamed as part of the UK National Theatre at Home initiative. The 2017 production was directed by Michael Longhurst (The World of Extreme Happiness) and stars Lucian Msamati (Death and the King's Horseman) as Salieri with Adam Gillen as Mozart (Wendy and Peter Pan) and with live orchestral accompaniment by Southbank Sinfonia.
Amadeus was written by Peter Shaffer and opened at the West End in 1979 before moving to Broadway. It won the 1981 Tony Award for Best Play and was adapted into the 1984 Academy Award-winning film starring F. Murray Abraham as Salieri and Tom Hulce as Mozart.
Amadeus is set in Vienna, the music capital of the world, where court composer Antonio Salieri is threatened by the arrival of rowdy upstart Wolfgang Amadeus Mozart. Recognizing the young man's genius, Salieri is determined to destroy him and begins a vicious rivalry that escalates to a war with man, music, and even, God.
The stream will be available on the National Theatre's Youtube Channel from July 16 at 7pm (London time) to July 23.
Amadeus is the last in the lineup of prestigious productions streamed by the National Theatre since April. It follows Deep Blue Sea, Les Blancs, A Midsummer Night's Dream, Small Island, The Madness of George III, Coriolanus, This House, A Streetcar Named Desire, Barber Shop Chronicles, Antony and Cleopatra, Frankenstein, Twelfth Night, Jane Eyre, Treasure Island, and One Man, Two Guvnors.
Before the show streams, viewers can watch the official introduction to the play as well as a conversation with actor Lucian Msamati on playing the role of Antonio Salieri.
Check out the trailer for Amadeus below:
Comments