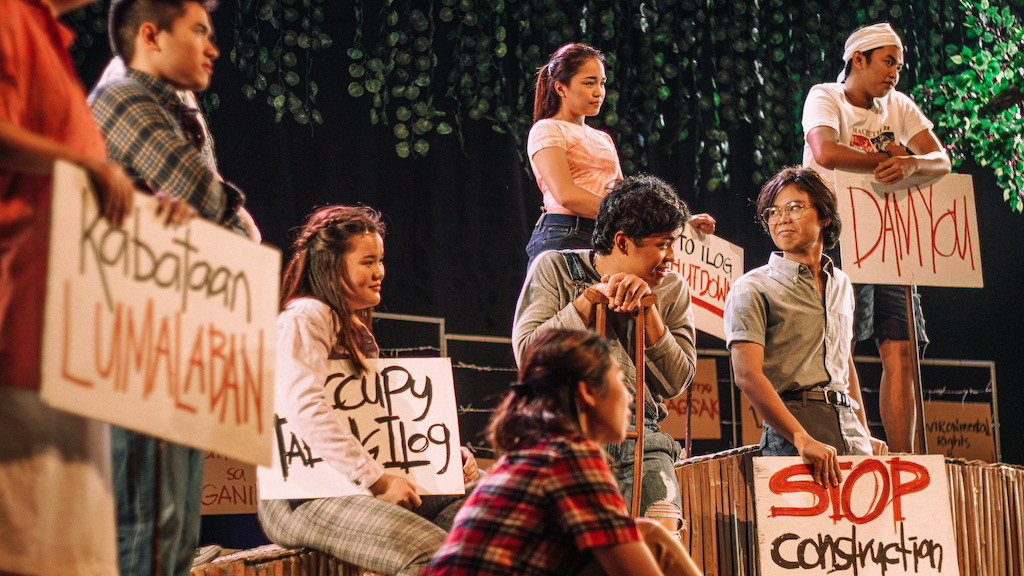 4 Shows that are Environmentally-Conscious
There have been a number of stage productions that have tackled environmental issues. Today, on Earth Day, we wanted to highlight these four stage productions that have all put our relationship with nature at the forefront.
1. Tabing Ilog the Musical

There is a reason why the setting of the musical is also its title. In this particular group of friends, the
tabing ilog
is deeply intertwined with their lives because it is where they hang out and escape from the world. So when a foreign investor threatens to convert it into a dam, the
barkada
leads the protest to save it. 
2. Lungs
The two-person one act play is about a couple who talks about a range of issues in one unbroken conversation that spans decades. One of their pressing concerns is the pros and cons of having a child. W argues that bringing a child means adding 10,000 tonnes of carbon footprint in an already climate-changed world, while M then argues that the world will be all the poorer if smart people stopped having babies.
3. Rak of Aegis

In an effort to make a better life for her family, Aileen has her eyes set on becoming a YouTube sensation. Unfortunately, her barangay needs to constantly grapple with health hazards due to the unceasing flood water. When it seems like Aileen's dream is only a stone's throw away, she needs to choose between rallying behind the community's safety or gaining international stardom.
4. Noli at Fili Dekada Dos Mil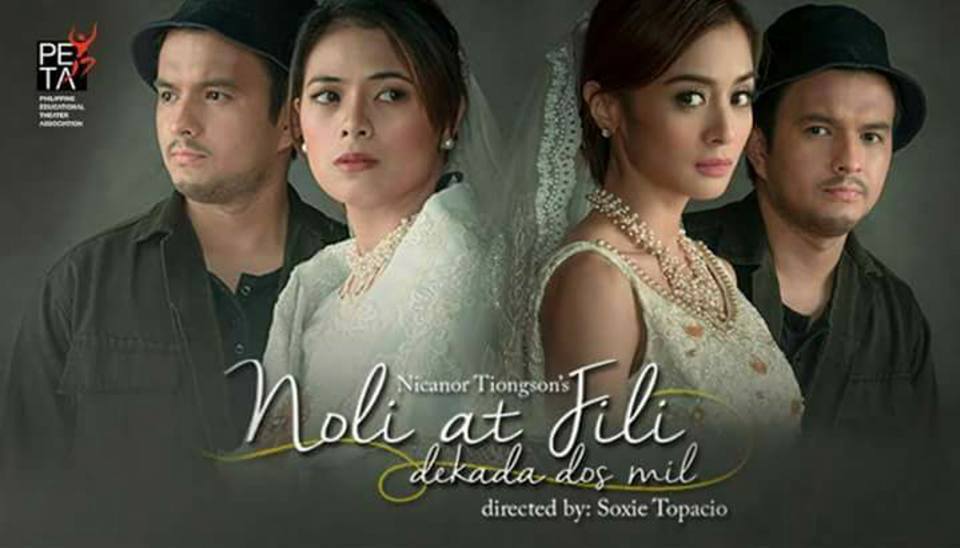 Noli at Fili Dekada Dos Mil, a modern adaptation of Rizal's Noli Me Tangere and El Filibusterismo, is set in 2004, during the real-life, catastrophic Infanta landslide. Ibarra, as the newly elected mayor, tries to put a stop to the illegal logging that has caused the destruction of hundreds of homes and has taken countless lives. This earns the wrath of Salvi, who is now a military colonel, as well as the Church and other government officials, who will do everything to stop the log ban and continue with their corrupt undertakings.
Comments