They've got magic to do, just for you!
One Night Stand: A Monthly Cabaret's presents "WE'VE GOT IT ALL FOR YOU!" this October, featuring some of the country's stage managers. In a rare opportunity, these unsung heroes take the stage for one night only. This special evening is also in celebration of the International Stage Management Day which happens every October 10th.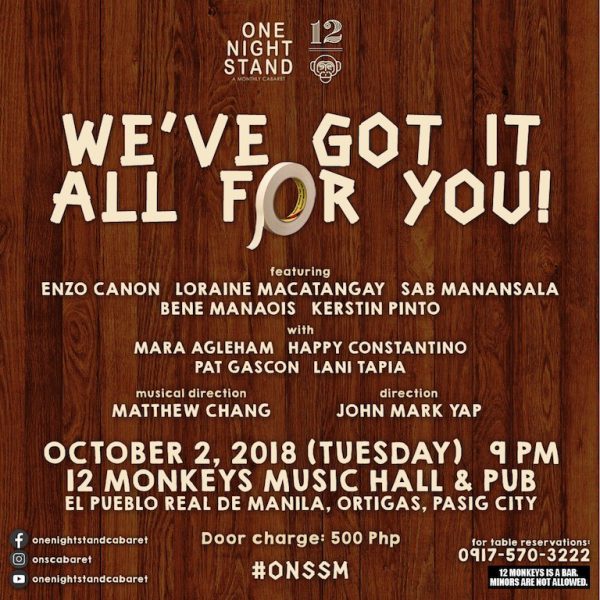 Performers are Enzo Canon (River Lethe, Godspell), Loraine Macatangay (Dirty Old Musical, Maxie the Musical), Sab Manansala (Hair, Nothing But Dreams), Bene Manaois (Ang Buhay ni Galileo, Ako Si Josephine) and Kerstin Pinto (The Wong Kids in the Secret of Space Chupacabra Go!, The Nutcracker).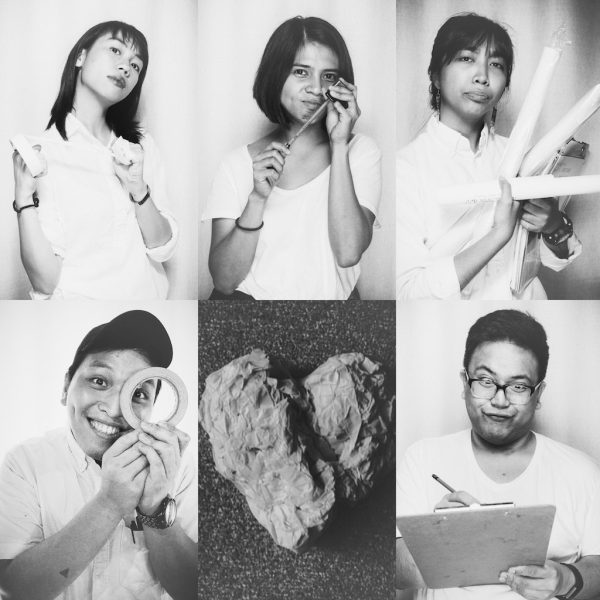 With special performances from Mara Agleham (Guadalupe the Musical, 'Night Mother), Happy Constantino (Rak of Aegis, Caredivas), Pat Gascon (Himala, Tao Po), and Lani Tapia (Binondo: A Tsinoy Musical, Maynila Sa Mga Kuko Ng Liwanag the Musical).
Stage managers play a vital role in the success of any theater production. They are the director's representative during show performances, making sure everything runs smoothly. They provide practical and organizational support to the director, actors, designers, stage crew and technicians throughout the production process.
The show will be directed by stage manager John Mark Yap (Dekada '70, Mula sa Buwan), with musical direction by Matthew Chang. It will be staged this October 2 (Tuesday), 9pm, at 12 Monkeys Music Hall & Pub, El Pueblo Real de Manila, Ortigas, Pasig City.
Door charge is 500 Php. Contact 0917-570-3222 for table reservations.