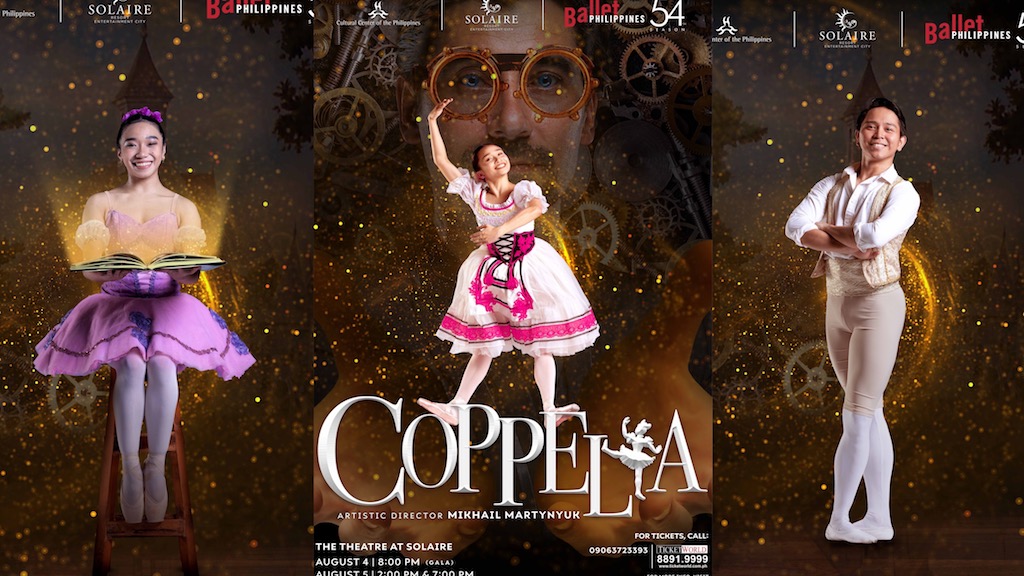 'Coppelia' to be Staged by Ballet Philippines this August
Ballet Philippines opens its 54th season with Coppelia, the 1870 comic ballet based on stories by E.T.A. Hoffmann that tells the tale of a mad scientist enamored by his "daughter."
Love conquers all in this narrative that reminds audiences to look beyond surface beauty and embrace our perfect imperfections.
Why did the company choose this as its season opener? Ballet Philippines' Artistic Director Mikhail Martynyuk shares, "As a dancer, my first ever performance was as the lead in Coppelia. I'm well versed with the music, libretto, and technique. After my premiere, I was offered 24 invitations to perform the same role for Coppelia in Spain."
"With that, I brought all my learnings from my teachers, which I now want to impart to my dancers. Coppelia was the choice because of its brightness and how it symbolizes the celebration of a new season."
How different will Ballet Philippines' version of Coppelia be this season? Martynyuk says, it's all about the power of dance. "Everything is unique. We apply a different style of approach to dance in Coppelia. This version will be inspired by the original version by Petipa. I adapted my version from the original and added several Filipino elements and characters to it. Expect more technique, style and in depth characterization."
"Coppelia is like a celebration of life," he adds. "It also includes a love story which we can all relate to. There are conflicts, but there are also happy endings."
The ballet will run from August 4, (8pm), 5 (2pm and 7pm), and 6 (2pm and 7pm) at the Theatre at Solaire. You can buy tickets from Ticketworld.
Comments