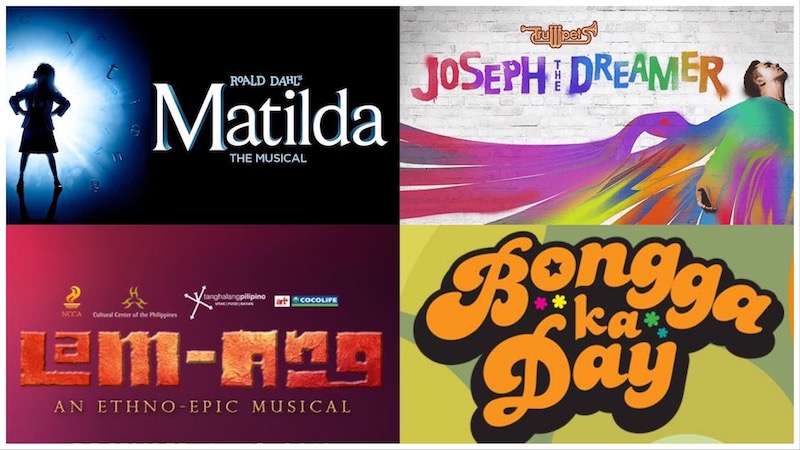 12 Musicals to Watch in 2020
The Roaring Twenties are off to a good start!
From original Filipino musicals to returning productions, from Tony winners to beloved classics: here's what's coming to local theater this year.
READ: 7 Plays to Watch in 2020

1. Dekada '70 (Black Box Productions)
Lualhati Bautista's politically charged Dekada '70 returns to the stage this year, with its themes of protest and hope still relevant today. The musical follows the Bartolome family as they navigate the tumultuous 70s – the decade that saw the bombing of Plaza Miranda, the suspension of the writ of habeas corpus, unlawful arrests of political prisoners, and the declaration of Martial Law. 
Returning cast members include Stella Cañete Mendoza and Juliene Mendoza as Amanda and Julian Bartolome; Jon Abella, Abe Autea, Iggi Siasoco, Vincent Pajara, and Esteban Fulay Jr. as the Bartolome brothers Jules, Bingo, Jason, Gani, and Em respectively; Matel Patayon and Victoria Mina as Mara and Tess respectively. Boo Gabunada now alternates with Fulay Jr. as Em, and Justine Peña now alternates with Gel Basa as Gani's love interest Evelyn, while Paw Castillo and Juan Miguel Severo replace Nicco Manalo as the activist Willy.
The ensemble includes returning members Phi Palmos, Tope Kliatchko, and Rona Angeles, and new cast members Sabrina Basilio, Kathleen Mack, Ashe Uy, Jermaine Choa Peck, Eizel Marcelo, Jerome Dawis, Joshua Tayco, Vino Mabalot, Tristan Bite, Shaun Ocrisma, Khalil Tambibo, and Ian Hermogenes.
Adapted to the stage and directed by Pat Valera (who also serves as dramaturg, co-composer, and co-lyricist), the show's creative team is composed of Matthew Chang (music and lyrics); Dana Marquez (orchestrations); Ohm David (stage design); Meliton Roxas (lighting design); Jomelle Era (movement design); Hershee Tantiado (costume design); Eman and Pete Lacaba (additional text); Nicco Manalo (assistant direction); and D Cortezano (technical direction). The show is produced by Black Box Productions.
Dekada '70 will run from February 21 to March 8, 2020 at The Doreen Black Box, Areté in Ateneo de Manila University, Quezon City.
You can buy tickets via Ticket2Me.
2. Joseph the Dreamer (Trumpets)
This musical retelling of the biblical story of Joseph, the 11th son of Jacob, is Trumpets' longest-running musical, first staged in Cebu in 1989, with several reruns in Manila and the provinces since then. 30 years after it premiered, the musical is set to return in a reimagined production with a new script and musical arrangement. Concert director Paolo Valenciano makes his stage directorial debut, with Myke Salomon as musical director, Mio Infante as production designer, and Mike Arda of A Team as choreographer. 
Sam Concepcion will play Joseph, with Bituin Escalante as his mother Rachel, Kayla Rivera as his wife Asenath, Carlo Orosa as Pharaoh, and Audie Gemora as Jacob. Gemora originated the role of Joseph in 1989, and also serves as producer. Director Paolo Valenciano's father, Gary Valenciano played Joseph in the 1999 production.
Joseph The Dreamer will run from February to March 2020 at the Maybank Performing Arts Theater.
You can buy you tickets at Ticketworld soon.
3. Matilda (GMG Productions)
GMG Production brings The Royal Shakespeare Company's production of Matilda the Musical to Manila this year. Based on the beloved Roald Dahl story, Matilda is an extraordinary little girl who loves reading and uses her sharp mind and special powers to overcome obstacles, help her beloved teacher Miss Honey, and fight the evil Miss Trunchbull. 
The Royal Shakespeare Company originally produced the stage adaptation, with a book by Dennis Kelly and original songs by Tim Minchin. Sets and costumes are by Tony Award winner Rob Howell, with choreography by Peter Darling, orchestrations, additional music and musical supervision by Christopher Nightingale, lighting by Tony Award winner Hugh Vanstone, sound by Simon Baker, and direction by Tony winner Matthew Warchus. The musical is currently in its seventh year in London.
Matilda the Musical will run from March 5-15, 2020, at the Theatre at Solaire.
You can buy tickets through Ticketworld here.
4. The Band's Visit (Atlantis Theatrical)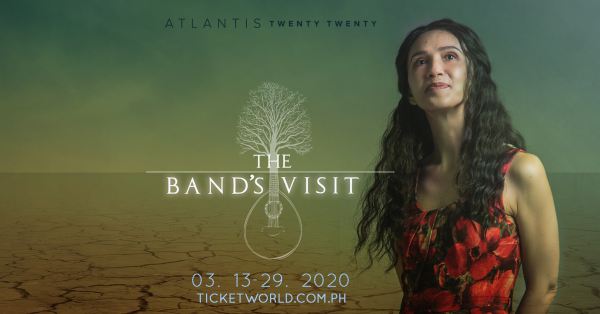 Atlantis Theatrical starts its 2020 season with this Tony-winning musical about the unlikely friendships that form when an Egyptian police band gets stuck in the Israeli countryside. Menchu Lauchengo-Yulo stars as Dina, the charismatic cafe owner who welcomes the band. She is joined by Rody Vera as Tewfiq, the severe and authoritative leader of the Egyptian Police Orchestra that finds themselves lost in a small Israel town. Also in the cast are Mark Bautista as Haled, Bibo Reyes as Itzik, and Nino Alejandro as Avrum, Reb Atadero as Papi, Jill Peña as Iris, Floyd Tena as Sammy, and Maronne Cruz as Julia.
The Band's Visit opened on Broadway in 2018 and went on to win 10 Tony Awards, including Best Musical. 
Directed by Bobby Garcia, the show will run from March 13-29, 2020 at the Carlos P. Romulo Auditorium, RCBC Plaza, Makati City. 
You can buy tickets through Ticketworld here.
5. Carousel (Repertory Philippines)
Nikki Gil and Gian Magdangal make their REP debuts in this staging of the Rodgers and Hammerstein musical, playing ill-fated young couple Julie Jordan and carousel barker Billy Bigelow. Billy turns to crime to provide for his family, but things take a tragic turn and he is ultimately given a chance at redemption. It's not your average love story, as it features two complex characters and explores themes of loyalty, salvation, and even hints of domestic violence. 
Carousel opened on Broadway in 1945 and brought us the classic "You'll Never Walk Alone". It's been revived several times, most recently in 2018 with Tony winner Jessie Mueller and Joshua Henry in the lead roles.
The local production will be directed by Toff de Venecia and will run from May 1-24, 2020 at  Onstage Theater, Greenbelt 1.
You can buy tickets through Ticketworld here.
6. Bongga Ka Day (Full House Theater Productions)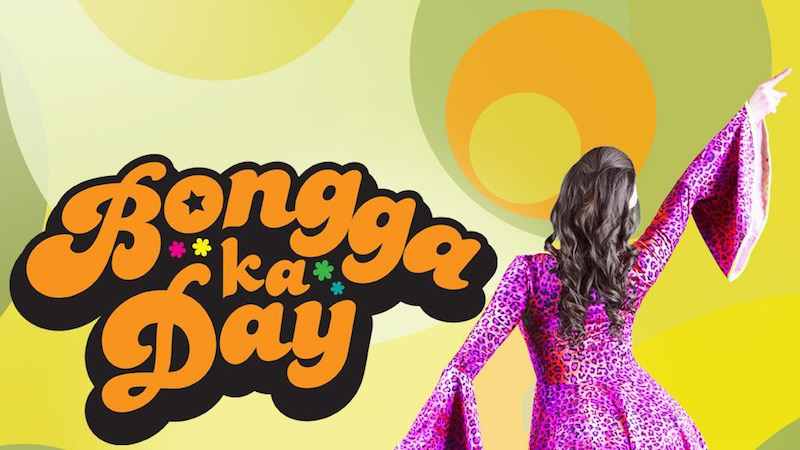 After the massive success of its musical Ang Huling El Bimbo, Full House Theater Productions will stage another original Filipino musical, featuring the hit songs of the band Hotdog. Hotdog was one of the most popular bands in the country in the 1970s, with hits like "Annie Batungbakal" "Beh Buti Nga", and the eponymous "Bongga Ka Day". 
The musical will open in June 2020 at the Newport Performing Arts Theater. For more details, please visit the Bongga Ka Day – The Musical 2020 Facebook group.
Tickets will be available soon.
8. Oliver! (Atlantis Theatrical Productions)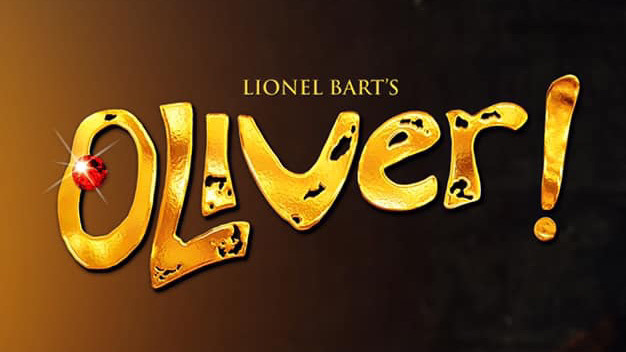 Based on Charles Dickens' Oliver Twist, this Tony-winning British musical with words and lyrics by Lionel Bart has enjoyed a long run on both Broadway and the West End and a movie adaptation to boot. The movie also won several Oscars, including one for Best Picture. Set in Victorian England, it tells the story of Oliver, an orphan at the workhouse who is sent to be an apprentice to an undertaker. He escapes and falls in with a gang of thieves, and in true Dickensian fashion overcomes obstacles presented by unscrupulous men who want to take advantage of him before finally finding his happy ending. The score brought Bart a Tony in 1963, and many of the songs have become classics, such as "Where Is Love", "Consider Yourself", and the now-standard "As Long As He Needs Me".
Oliver will run in June, with further information to be announced.
8. Maxie the Musical (Bit by Bit Productions)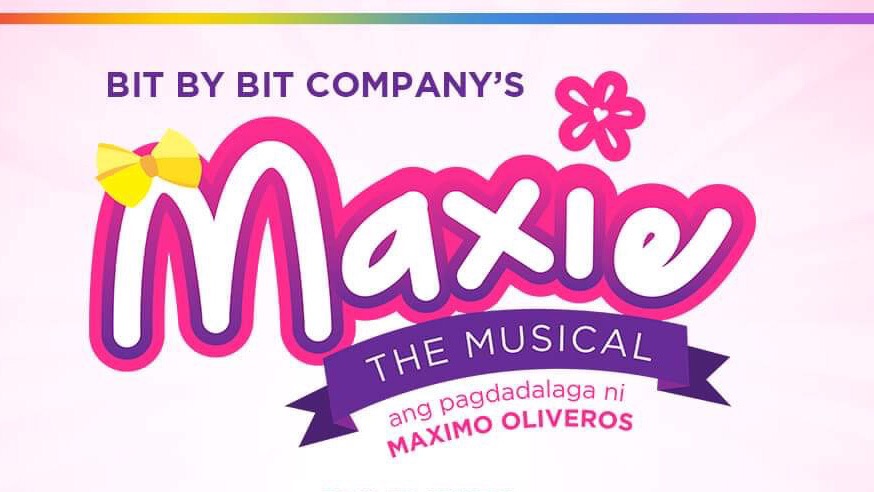 Another musical set for a rerun this year is this adaptation of Michiko Yamamoto's 2005 screenplay "Ang Pagdadalaga ni Maximo Oliveros". It originally ran in 2013 at the PETA Theater Center. Written by Nicolas Pichay (book and lyrics) with William Elvin Manzano, JJ Pimpinio, and Janine Santos (music), it follows effeminate adolescent boy Maxie, whose life with his father and brothers is turned upside down when he befriends handsome and idealistic policeman Victor. 
The screenplay was first made into a film for Cinemalaya and was the Philippines' official entry to the 2007 Academy Awards. It received awards from the Asian Festival of First Films, Toronto Imagine Native Film Festival, Montreal World Film Festival, Gawad Urian, Teddy Awards, Berlin International Film Festival, and the IFC Spirit Awards.
Returning cast members include Roeder Camañag, Nazer Salcedo, Jay Gonzaga, Greg de Leon, Jules Dela Paz, and Elliot Eustacio. New cast members include Aldo Vencilao, Bodjie Pascua, Boo Gabunada, Chaye Mogg, David Ezra, Felicity Kyle Napuli, Fritz Esase, Giob Rodriguez, Gwyneth Dorado, Helene Enriquez, Joann Co, John Clyde Talili, Jom Logdat, Joshua Bulot, Lance Reblando, Luis Padilla, Natasha Cabrera, Paw Castillo, Phi Palmos, and Reynald Santos. Dexter M. Santos also returns as director and choreographer.
Maxie the Musical will run in July at the Hyundai Hall, Areté of Ateneo de Manila University.
You can buy tickets via Ticket2Me.
9. Lam-ang (Tanghalang Pilipino)
Following its limited engagement last year, Tanghalang Pilipino's Lam-ang will return as the company's first show in their 34th season line-up. Based on the Ilocano epic, it stars JC Santos in the titular role, with Anna Luna as his love interest Kannoyan, and Tex Ordoñez-de Leon as the Baglan/Narrator.
The creative team is composed of co-directors Marco Viaña (who also serves as set designer) and Fitz Bitana (who also co-wrote the music); Eljay Deldoc (book); Jen Darlene Torres (music and lyrics); TJ Ramos (musical director and sound designer); JM Cabling (choreographer); Bonsai Cielo (costume designer); and Meliton Roxas Jr. (lighting designer).
Lam-Ang will run in in August 2020, with further information to be announced.
11. Snow White and the Prince (Repertory Philippines)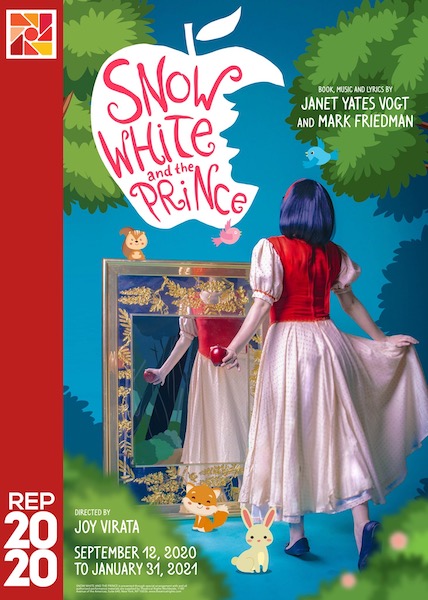 REP veteran Liesl Batucan, who will start her first full year as Artistic Director in 2020, describes this production as "a quirky and fresh retelling of a beloved classic." The Janet Yates Vogt and Mark Friedman musical will be the last show for the company's upcoming season. 
Snow White and the Prince will run from September 12, 2020 to January 31, 2021 at the Onstage Theater, Greenbelt 1. 
You can buy tickets through Ticketworld here.
11. On Your Feet (Atlantis Theatrical)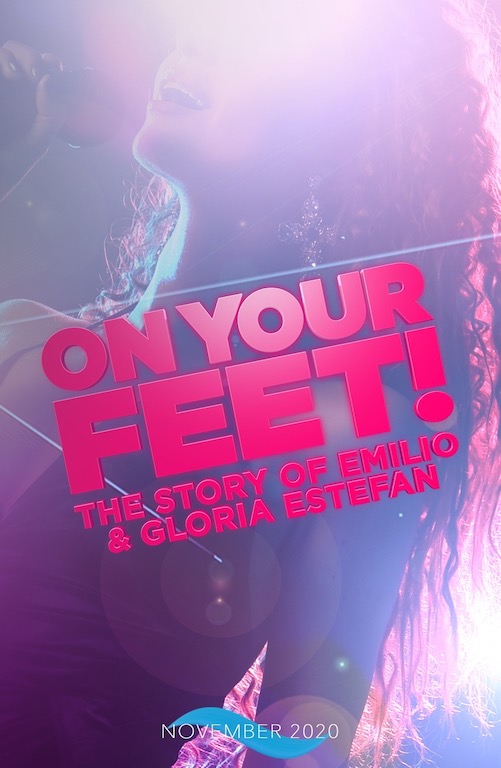 Get a dose of Cuban-pop fusion with this Tony-nominated (Best Choreography) jukebox musical based on the lives of husband and wife team Gloria and Emilio Estefan. With a book by Alexander Dinelaris and a score built around the music of Gloria Estefan, expect to dance and sing along (silently, of course) to such hits as "Rhythm Is Gonna Get You", "Conga", "Coming Out of the Dark", and the titular "Get On Your Feet". 
On Your Feet will run in November, with casting and further information to be announced.
12. Untitled Rico Blanco Musical (9 Works Theatrical)
From this teaser, it seems like another OPM musical – this time featuring Rico Blanco's music – is in the works! It will open sometime this year.
More information will be announced.
Comments